Camping
I went camping the other weekend. That's where I tried taking photos for the first time. Well... Taking photos with a manual camera that I was adjusting myself.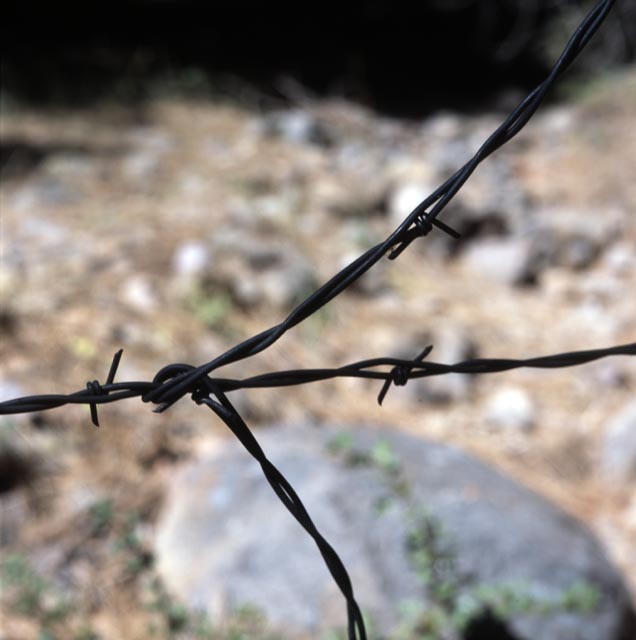 Also, I froze. It was so cold at night that one late morning when I got up and poured the water from the plastic water bottle that had been sitting out on the picnic bench all night, into the glass coffeemaker pot to measure it, the water crystalized.
And then the sun rose, and by 2pm it was very warm.
And then in the night, it once again became intolerably, freezingly cold.
I read books and played the little guitar and generally relaxed. It was nice to have a break from the City to make it feel like the mugging stuff had officially passed.
It is deer hunting season, and the hunters were camped all around. The stream next to the tent wasnt full of water yet, but had started to fill by the time we left. Cold, clear, and clean mountain spring water shoots relentessly out of a pipe on the side of the road. Yellow Jackets and Bumble Bees like the insides of tents.
Posted by allison at October 5, 2006 04:13 PM