Permitted
I passed the written portion of the motorcycle license test this morning. Iíve been told that most people donít pass on their first try, so Iím feeling like a champ. Now I can ride during daylight hours, no freeway, no passengers. Next week the class, then Iím good to go.
I just wish Iíd thought about the fact that theyíd be taking a new ID photo for the license. I might have washed my hair before leaving the house. Or at least brushed it. Oh well, at least itíll look like the real me. I managed to find some face powder and lipstick in the bottom of my bag. I kept my mouth closed so you canít see the delicious Cliff bar in my teeth.
Here are some additional photos of the motorcycle for your viewing pleasure. These are "before" shots without the tuff new rear end. They are too large for now. Sad for you.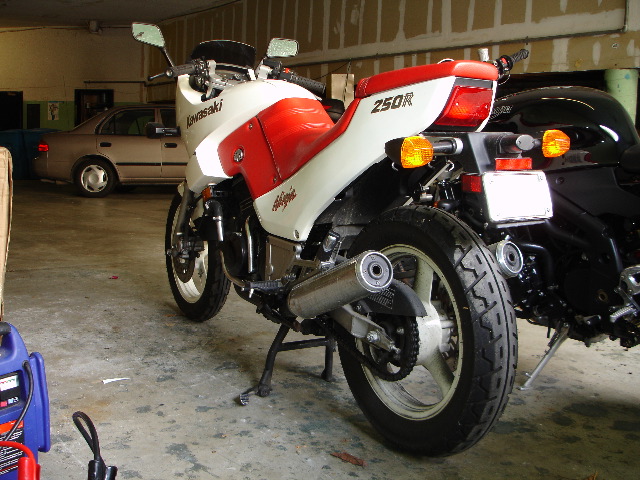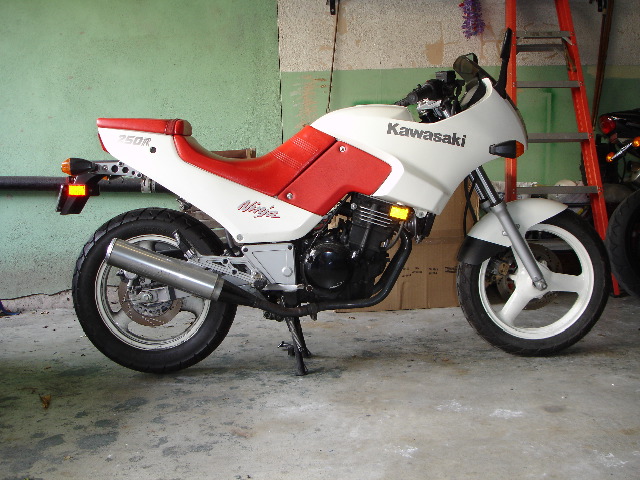 Posted by allison at December 6, 2005 03:51 PM